Address: 46-52 Mountain St, Ultimo, Sydney, NSW 2007
Public transport nearby: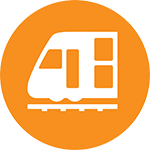 Central Station:
15 minute walk
Sydney, Intercity and Regional trains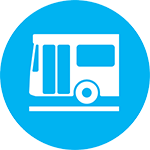 Broadway:
2 minute walk
Regular buses, day and night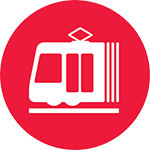 Central or Glebe
Light rail stations
15-20 minute walk
Plan your trip:
Car parking
Street parking is available close to the campus and there are two secure carparks near the Ultimo Campus:
Broadway Shopping Centre: 1 Bay Street Broadway
(corner of Broadway and Bay St)
Student discount rate: $20 all day (Monday to Friday)
InterparkUTS: Thomas Street Ultimo
Located at the University of Technology Sydney.
Rates: from $12 up to $25 maximum for the day.
Bike racks
We have free, secure bike racks available for for student use.
Speak to Student Services to arrange bike rack access.